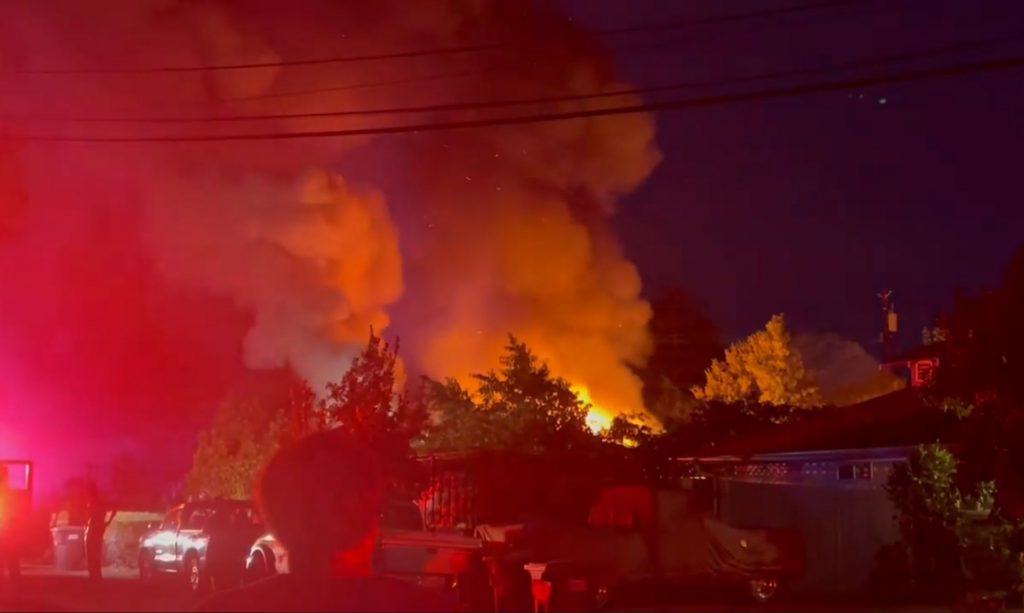 ConFire has responded to a working residential structure fire on Craig Dr. near Reed Way and Cowell Rd., in Concord.
First units on scene report visible flames from the rear wall of the house.
Evacuations are currently underway for nearby homes.
Avoid the area.
UPDATE: The fire has been extinguished.
Thanks to Doug Geoffrey for the photo.