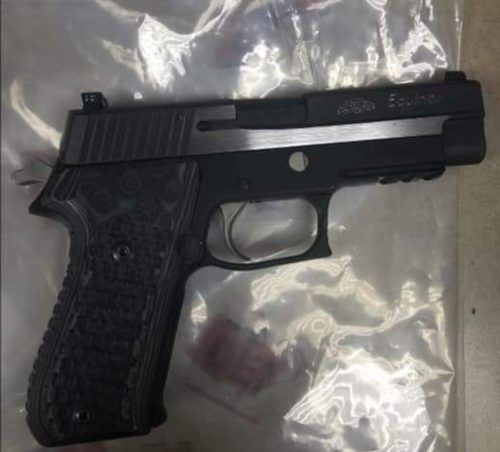 The following is from the Concord Police Department:
On Thursday morning, at around 2:30am, officers were proactively patrolling, on foot.
They came across a subject who immediately became very nervous and then lied about his name. During the course of their investigation, the officers determined that the subject was in possession of a .45 caliber firearm, a concealed fix-blade knife and a methamphetamine pipe.
The subject was on felony probation. He was placed under arrest for multiple felony crimes and transported to the Martinez Detention Facility.