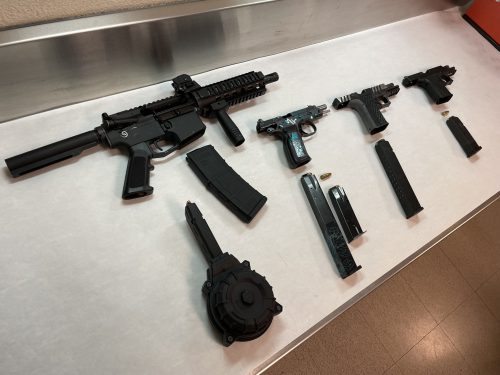 On December 24, 2022 patrol officers were dispatched to a shooting that occurred in the area of Havenwood Ct. and Brentwood Blvd. in Brentwood.
The following is from the Brentwood Police Dept.:
A combination of two different calibers of casings were initially located by responding officers leading us to believe there were two shooters. Several uninvolved vehicles and residences were hit with stray bullets as a result of the shooting. Thankfully no one was injured.
Our Detectives were assigned follow-up to the case and identified both suspects, 31year-old Morgan Scales and 37 year-old Herbert Williams (both of Pittsburg). We are pleased to announce on January 30, our Special Weapons and Tactics (SWAT) team took both men safely into custody after the execution of Search Warrants at each of their residences.
A total of four firearms were seized, including a semi-automatic rifle and three semi-automatic pistols (two of which that are commonly referred to as "ghost guns" and one that was not registered to either shooter). Both Scales and Williams are prohibited from possessing any firearms due to their criminal history. Our Detectives now believe they are in possession of both firearms used in the shooting on Christmas Eve.
A total of four subjects, including both shooting suspects, were arrested and booked into the Martinez Detention Facility.