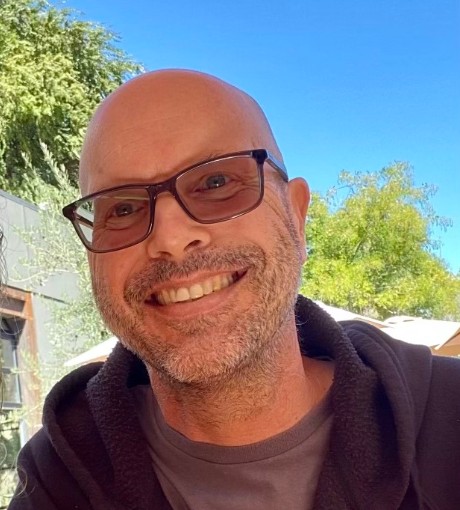 Christopher Alan Eisner – 1967-2023 (Martinez)
Christopher Alan Eisner, age 55, passed away peacefully at home in Martinez, California on Saturday, February 4, 2023 after a long and courageous battle with cancer. He was surrounded by his close family. Chris was a thoughtful and caring husband and father.
His family always admired his commitment to and love for his career as an architect. He enjoyed time with his family, being a soccer and theater dad, watching the 49ers, Sharks, soccer and F1 racing. He also loved time near the ocean, reading, music, and learning about new things. He was a special friend to many and brought a smile to everyone's face.
Chris is survived and missed by his loving wife of over 30 years, Anne, their children, Eric and Katie, his parents, Doug and Patti Eisner, as well as beloved aunts, uncles, and cousins. He was preceded in death by his sister, Jennifer Eisner.
"My life is finite; though I may cease to be, the terror of confronting the black nothingness is eased by knowing my family and friends will carry a memory of me with them."
We invite you to make an online donation to UCSF Neuro-Oncology Research (https://makeagift.ucsf.edu/donate) to support research led by Dr. Nancy Ann Oberheim Bush in memory of Chris Eisner. On the UCSF donation screen, please click on "Direct your gift to a specific area" and under "other" enter "B7797 Neuro-Oncology Research – Oberheim".
A Memorial Service will be held on Friday, March 17th at 2:00 pm; Saint Matthew Lutheran Church, 399 Wiget Lane, Walnut Creek. A reception will follow.