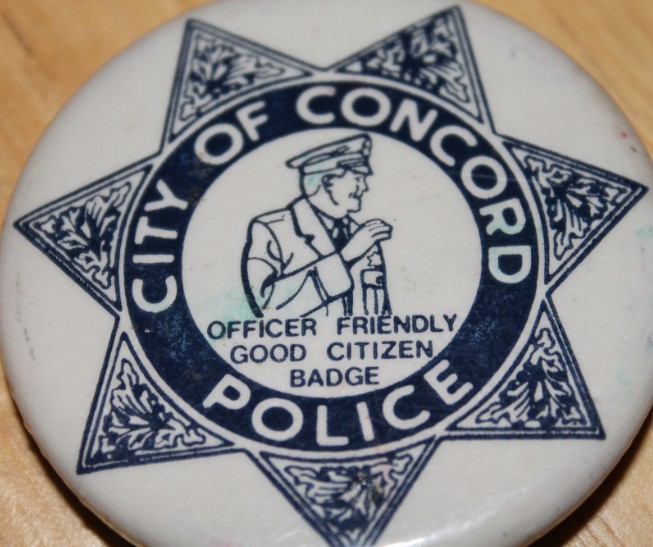 These badges were given away back in the 1980s by the Concord Police Department's own Officer Friendly.
Due to budget cuts, we don't believe Officer Friendly has a job anymore, but the Concord Police do pass out stickers to little kids, and they're friendly while they do it.
Does anybody else still have one of these?
ABOUT THE CLAYCORD ONLINE MUSEUM: The Claycord Online Museum is made up of historical photos, documents & anything else that has to do with the history of our area.
If you have any old photos or items that you'd like to place in the Claycord Online Museum, just scan or take a photo of them, and send them to the following address: news@claycord.com. It doesn't matter what it is, even if it's just an old photo of your house, a scan of an old advertisement or an artifact that you'd like us to see, send it in and we'll put it online!
Click on the tag below titled "Claycord Online Museum" to view other items.