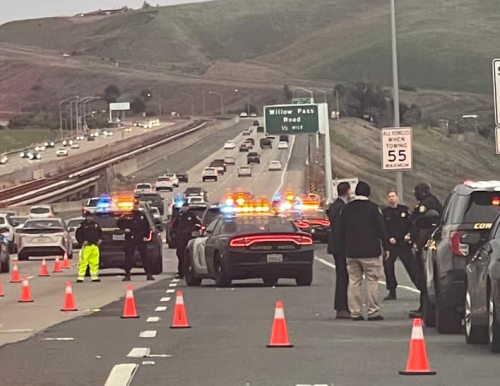 Police in Concord have confirmed Saturday evening that a body found alongside state Highway 4 earlier in the day is that of a 19-year-old Pittsburg man whose family reported him missing on New Year's Day.
Police have identified him as Damond Lazenby, Jr.
Police said Lazenby's family was searching for him along Highway 4 near Port Chicago Highway Saturday afternoon when they found his body just off the side of the freeway. The California Highway Patrol was immediately notified.
Lazenby's body was found in an area that was searched earlier in the week.
No cause of death has been determined.
Lazenby's vehicle was found abandoned in the early morning hours of Jan. 1 near the overpass on Port Chicago Highway. He had not been seen or heard from since the night of his disappearance.
Concord police, the CHP and the Contra Costa County Coroner's Office will continue the investigation in the days to come.