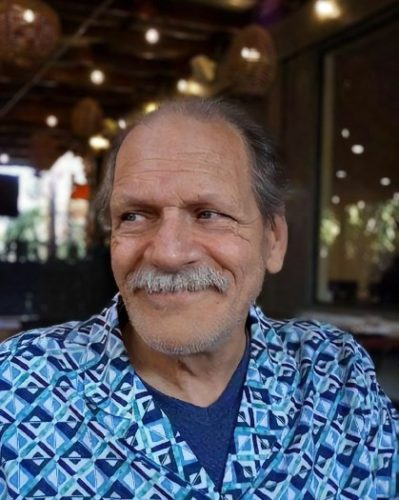 Obituary – Mike Shaw – 1953 – 2023 (Martinez)
In Loving Memory of Mike
Mike, a beloved son, brother, husband, father, and grandfather, was born and raised in the vibrant community of Concord, CA. His upbringing was enriched by the love and guidance of his wonderful parents, Ben and Geraldine, and the presence of his four siblings: Sharon, Buddy, Janie, and Linda.
During his formative years, Mike found love and companionship in the arms of his high school sweetheart, Rhonda Thompson, whom he met at Clayton Valley High School. Together, they embarked on a journey of togetherness, creating a beautiful family with their two children, Tonia and Eric.
In his professional life, Mike pursued a career as a skilled welder, proudly representing the steamfitters union. With skillful hands and unwavering dedication, he honed his craft, leaving a lasting impact on the projects he worked on.
Later in life, Mike found love and companionship once again, entering into a blessed union with Vicki. Together, they nurtured a loving family and welcomed two more sons into their lives, Aaron and Jessie.
Mike was a proud and doting grandfather, finding immeasurable joy in the lives of his eight cherished grandchildren. Their laughter and love filled his heart, creating cherished memories that will forever endure.
On a day that should have been filled with joy and celebration, Mike's sudden departure on Father's Day left all those who knew him in deep sorrow. His absence is deeply felt, as his kindness, caring nature, and jovial spirit made a lasting impression on all who had the privilege of crossing paths with him.
Mike's memory will forever remain etched in our hearts. The void he left behind is a reminder of his tremendous impact on the lives of those he loved. Though his physical presence may be gone, the love, laughter, and memories he shared with us will forever be treasured.
Our deepest condolences go out to Rhonda, Tonia, Eric, Vicki, Aaron, Jessie, and all of Mike's family and friends. May the love and support of those around you bring comfort and strength as you navigate this profound grief.
In Loving Memory,
The Shaw Family