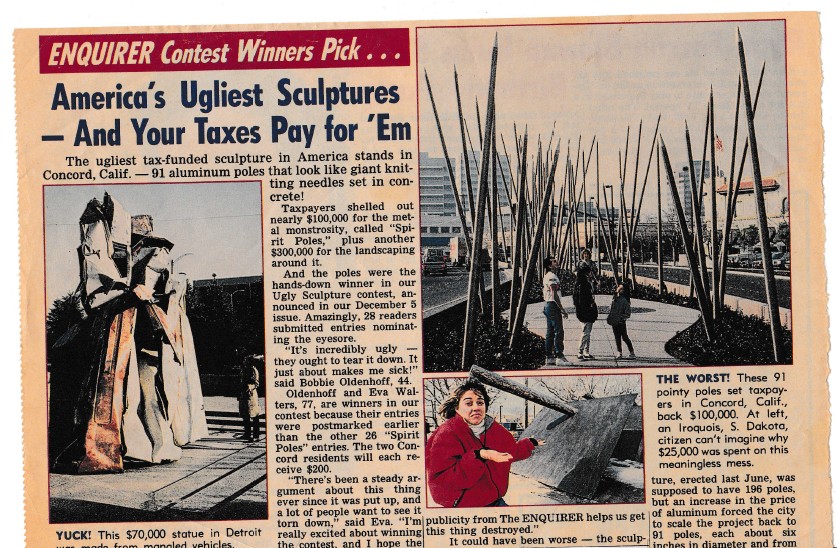 We just can't get enough of the historic spirit poles (which should be recreated by the way).
You might have heard, back in the 90s, the National Enquirer labeled the spirit poles as the ugliest publicly funded sculpture in America. If you never saw the article, now you can, thanks to our friend Joy Rosenberg (click on the image above for a larger view).
The 91 poles, which are legendary in Concord, cost tax-payers about $400,000. The poles were constructed and set in concrete in the middle of Concord Ave., between Salvio and Market.
Thanks to Joy Rosenberg for sharing this piece of history with us.
ABOUT THE CLAYCORD ONLINE MUSEUM: The Claycord Online Museum is made up of historical photos, documents & anything else that has to do with the history of our area.
If you have any old photos or items that you'd like to place in the Claycord Online Museum, just scan or take a photo of them, and send them to the following address: news@claycord.com. It doesn't matter what it is, even if it's just an old photo of your house, a scan of an old advertisement or an artifact that you'd like us to see, send it in and we'll put it online!
Click on the tag below titled "Claycord Online Museum" to view other items.