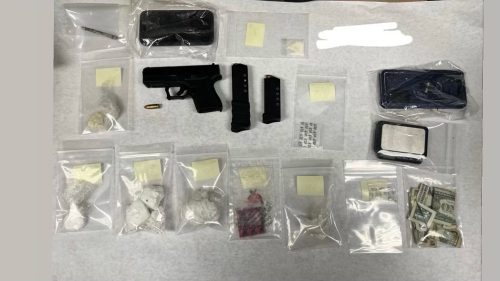 The following is from the Concord Police Department:
A Concord Police Officer conducted a check on a suspicious occupied vehicle parked in front of a closed business that had recently been burglarized.
Upon contact, the surprised and nervous occupant was caught red-handed with plain view narcotics.
A further search yielded almost 80 grams of suspected narcotics and a loaded firearm.
The driver was arrested on several charges.
NOTE: CPD did not release the suspect's name.