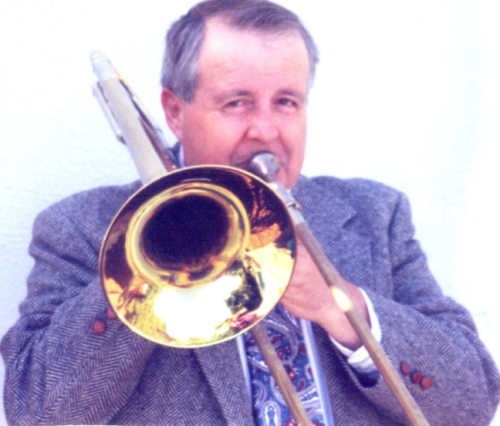 Ronald Barry Cabral passed away peacefully in the late evening hours on Sunday, February 5, 2023.
Ron was born in San Francisco, CA to Ernest and Flora Cabral. Alongside his siblings Cydney Preciado (George), Dennis (Jacky) and Cynthia, he grew up in the Noe Valley district of San Francisco. He graduated from Mission High School in 1958. At 17 years old, enlisted in the California Army National Guard. He later transferred to the Navy and was stationed at Atsugi Naval Air Station in Japan.
After his service, he returned to California where he attended City College and San Francisco State, later earning his graduate degree in Education. For over thirty years, he served the San Francisco Unified School District as a teacher, dean, administrator and principal. In 1980, he decided to return to his military roots and join the Coast Guard Reserve, where he served as a Chief Petty Officer for 20 years out of Alameda at Coast Guard Island.
Among Ron's many accomplishments in life, music always remained his top passion. The Trombone was his instrument of choice. During the early seventies, he managed the rock band "Gold". He recounts many of these stories in his first book, "Country Joe and Me", a memoir detailing his many adventures with best friend and Woodstock star, Country Joe McDonald. Years later, he co-authored his second book, "And Then They Were Gone," another memoir exploring his relationships with the students he taught at Opportunity High School, who would eventually perish at the People's Temple in Guyana. In addition, Ron also piloted and soloed sea planes out of Sausalito in his youth.
Ron was married to Rita Cabral for 52 years. During their retirement, he and Rita traveled the world, visiting 30 countries including Australia, Iceland and Italy. Together, they had three children, Denise (Arthur Coyne), Christopher (Gay Marie) and Rebecca (Max Giffin). He was a proud grandfather of 6 boys, Langston, Evan, Peyton, Blake, Benjamin and Sean. Ron is also survived by his sister-in-law Maryann Needham (Mitch).
In lieu of flowers, please donate to KQED or your favorite veteran organization or animal rescue. A small grave side ceremony will happen at Sacramento Valley National Cemetary in Dixon, CA at 8:30am on Tuesday, February 14th.
Obituaries are always 100% free on Claycord.com.
To submit an obituary, please click the "free obituaries" tab at the top of the page.