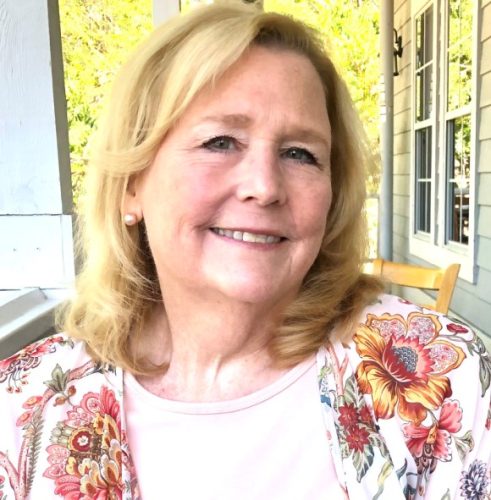 Melinda "Mindy" Molloy Moore – 1957 – 2023 (Clayton)
Melinda "Mindy" Molloy Moore, age 65, was called to God's Home on June 16, 2023, following a 20-year courageous battle with breast cancer and recurrent metastatic breast cancer.
She was born in El Paso, TX on August 24, 1957 to Barbara Van Voorhis Molloy and Harold Thomas Molloy. Mindy was the youngest of four children. Growing up in Clayton, CA, she was involved in Morgan Territory 4-H, Campus Life and was an active equestrian, riding her horse, Brandy, all over the foothills of Mt. Diablo. Mindy graduated from Clayton Valley High School in 1975. She was extremely active in the Clayton community as a volunteer and small business owner of Clayton Valley Mechanical Heating and Air Conditioning. One of Mindy's greatest joys was being a mother, always engaging in her daughters' lives and interests.
She was a Girl Scouts Troop Leader and most notably, former President of the Clayton Valley High School Parent Faculty Club. Her passion for education and children led her to a 15-year career with the Mount Diablo Unified School District as an attendance secretary at Oak Grove Middle School and Ygnacio Valley High School. She enjoyed her home in Clayton with views of Mt. Diablo, Pomeranian dogs, cooking and gardening. She is survived by her daughters Marissa Lynn Moore (Scott) and Amanda Marie Moore McInroy (Jeff).
She is also survived by her siblings Diana Molloy Muhanoff (Alex), Laura Molloy Stiles (Mark) and Michael Daniel Molloy.
Please join us for a memorial service and reception to be held on Saturday, July 15th at 11:00 a.m. at Endeavor Hall, 6008 Center St. in Clayton.
Memorial contributions may be made to "Save Mount Diablo", http://www.savemountdiablo.org.