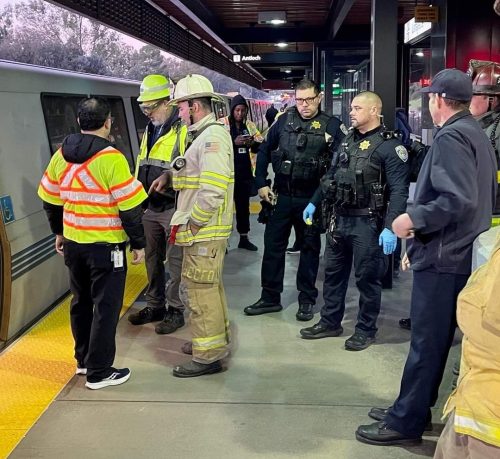 BART is recovering from the closure of the Lafayette station Tuesday morning after the death of someone who intentionally entered the trackway, officials with the transit agency said.
As we first reported, BART sent out an alert just before 6:30 a.m. that the station was closed due to a potential collision between a train and a person in the trackway.
According to BART spokeswoman Cheryl Stalter, there is no foul play suspected in the person's death and the person may have been suffering from a mental health crisis.
The Contra Costa County coroner's office responded to the station by 7:20 a.m., according to Stalter.
As a result of the station closure, there were major delays on the Antioch line in both the San Francisco International Airport and Antioch directions as trains single-tracked through the area without stopping.
The delays dwindled to about 10 minutes as of late Tuesday morning. Trains resumed making normal stops at the Lafayette station and were no longer single-tracking through the station.