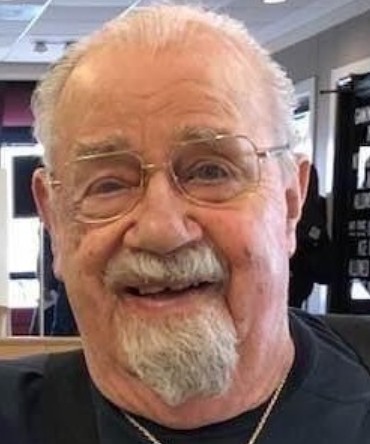 Eldon Hawkins – 1934-2022
Eldon is survived by his Partner, Virginia McBroom of Sulphur, LA. His Daughters, Beverley Forrest, Wilma Hawkins (Patrice Perlin), Virginia's daughter Julie Richard. He is also survived by his Grand Children, Brooke Vance, Sebastian Paulson (Lindsey), Wesley Paulson (Krista), Dana Hickman & Jenna Bullock.
Great Pa Pa to his great grand kids, Noelle, Sean, Damien, Madison, Wyatt & Christian. Paw Paw to great grand kids, Gabby, Mia, Khi, Oaklynne & Baylor.
He was born in Pawnee, KS and grew up in Fort Scott, KS. He worked in Hawkins Machine Shop until 1960. In 1960 he packed up a U Haul & a 1956 Buick and moved his family to California.
Lived in Concord 20 plus years.
He was an avid motorcyclist with many trips across country.
A Teamster with Sea Land, Local 70 until his retirement.
In August of 2007 he drove to Louisiana for a blind date with Virginia, and as they say, the rest is history.
He is predeceased by his first wife, Arlene Hawkins & second wife Susie Hawkins.
Obituaries are always 100% free on Claycord.com.
To submit an obituary, please click the "free obituaries" tab at the top of the page.