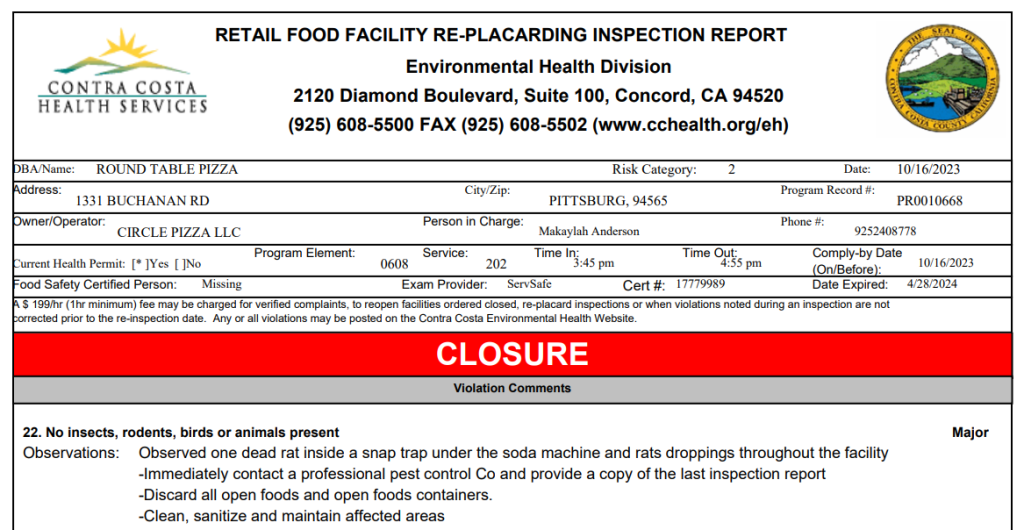 Round Table Pizza, located at 1331 Buchanan Rd. in Pittsburg, has reopened after a vermin infestation closure (rat).
The Contra Costa County Environmental Health Department said they found the following during their inspections in October:
Observed one dead rat inside a snap trap under the soda machine and rat droppings throughout the facility.
Employee not washing his hands after scratching his head and before handling pizza dough and another
employee touched her ear before handling food.
Click HERE to read all the inspection reports for Round Table Pizza.