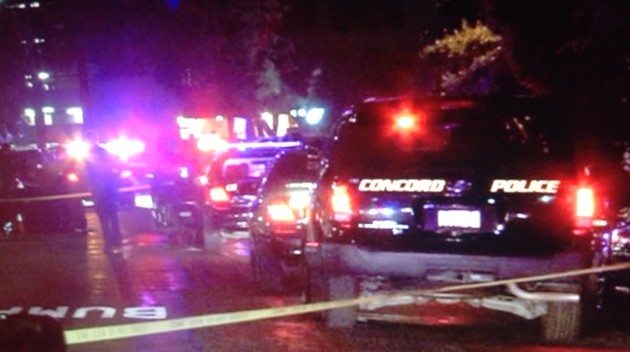 There's been a shooting in Downtown Concord.
Just before 9pm, gunshots were heard in the area of Laguna & Adelaide St.. Police arrived within seconds and found a man down in the street with no pulse.
Paramedics are on their way to the scene.
At this time, Adelaide St. has been shut down.
UPDATE, 9:04pm: Paramedics are now on scene.
UPDATE, 9:14pm: Although it hasn't been confirmed, we're hearing the victim has died.
UPDATE, 9:45pm: The shooter is described as a Hispanic male adult, about 6′ tall with a stocky build. He had a handgun with a laser attached to it.
UPDATE, 1am: Concord Police have confirmed this is a homicide. This is Concord's first murder of 2014.
photo credit: Craig Cannon – for use only on Claycord.com