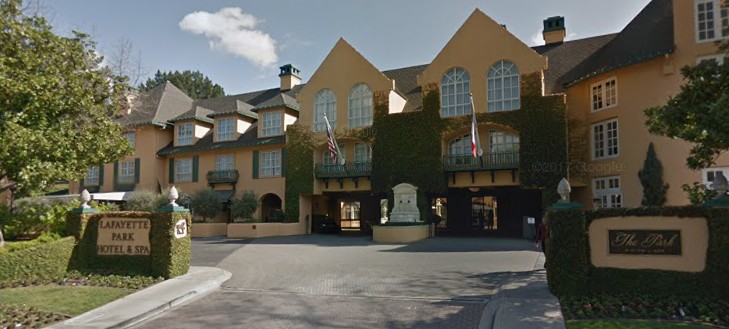 The Park Bistro & Bar, which is attached to the Lafayette Park Hotel on Mt. Diablo Blvd. in Lafayette was shut down this week due to a vermin infestation, according to the Contra Costa County Health Department.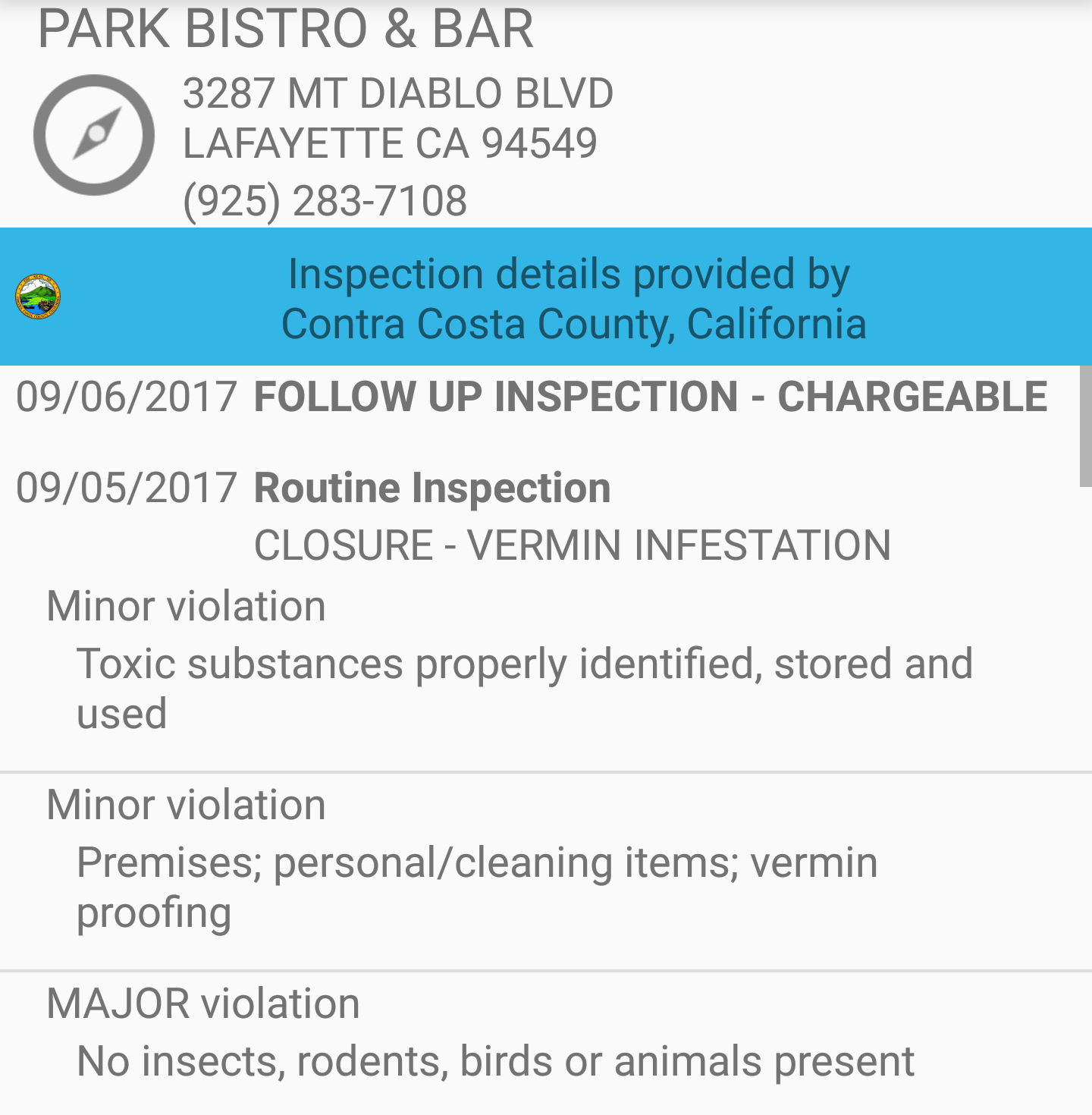 The type of vermin that infested the restaurant were cockroaches, the health department said.
The restaurant was closed on Sept.5, according to health department records. They have since been reinspected and are now back open for business.
Image credit: (top): Google Streetview – (bottom): CoCo Health Dept.