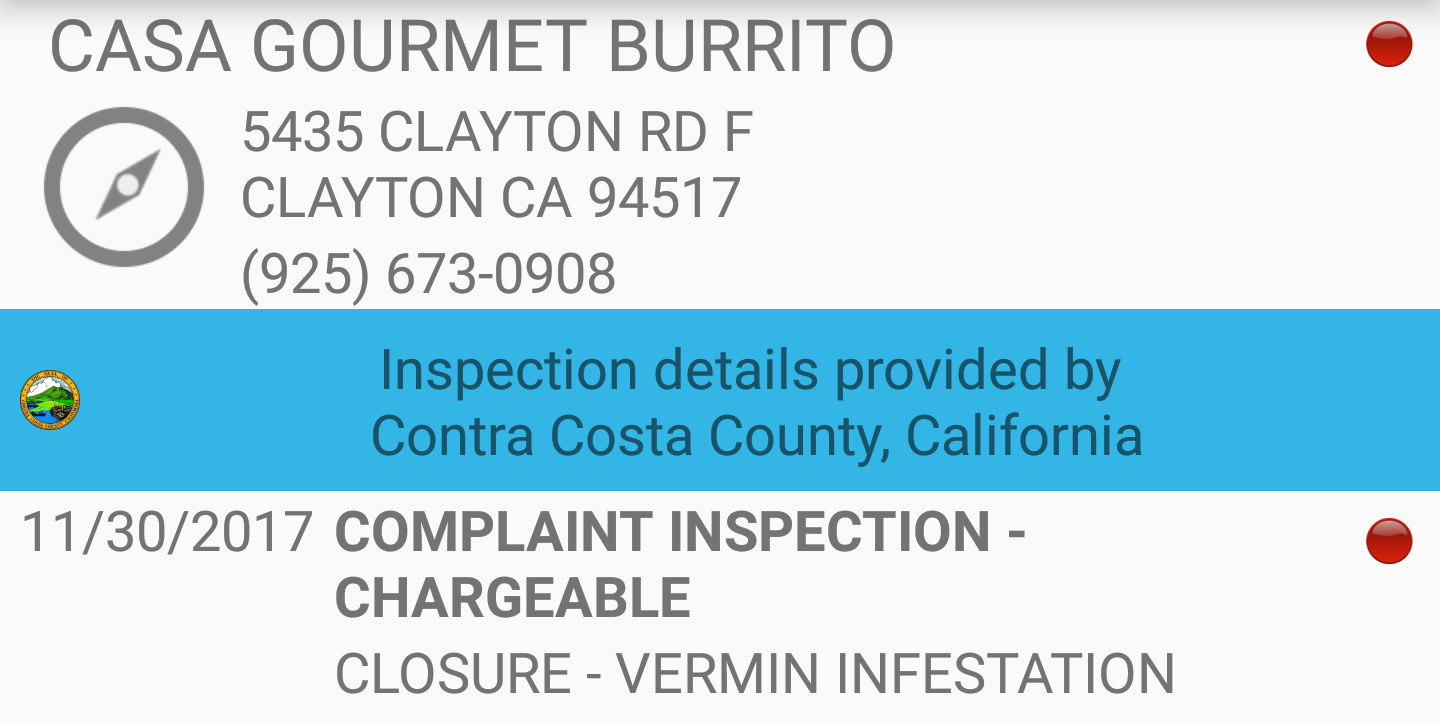 Casa Gourmet Burrito, located in the Clayton Station shopping center on Clayton Rd. in Clayton, was closed on Nov. 30 due to a rat infestation, according to the Contra Costa County Health Department.
The restaurant was inspected due to a complaint, according to health department records.
A note on the door claims they're closed for remodeling.
It's unknown when they'll reopen.
RELATED STORIES: