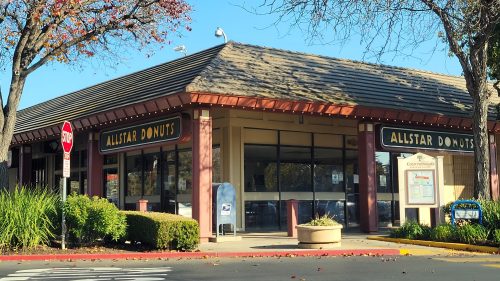 No fun and games about donuts this time, because a friend of Claycord needs some support.
We heard through the donut-grapevine that the owner of AllStar Donuts on Treat Blvd. at Bancroft Rd. (Countrywood Shopping Center) in Walnut Creek is having surgery, and he has to close the donut shop from Dec.21 – Jan.24.
So, we all have our favorite donut shops, that's a fact that was proven this week, but if you feel like donuts, and you want to try something new, head on down to AllStar Donuts, wish the owner well, buy a few treats and leave a tip in the tip jar.
Having to close a business for an entire month must be difficult, especially during the holidays, so let's support our local business owners as much as we can.
We're hoping surgery goes well and he recovers quickly.