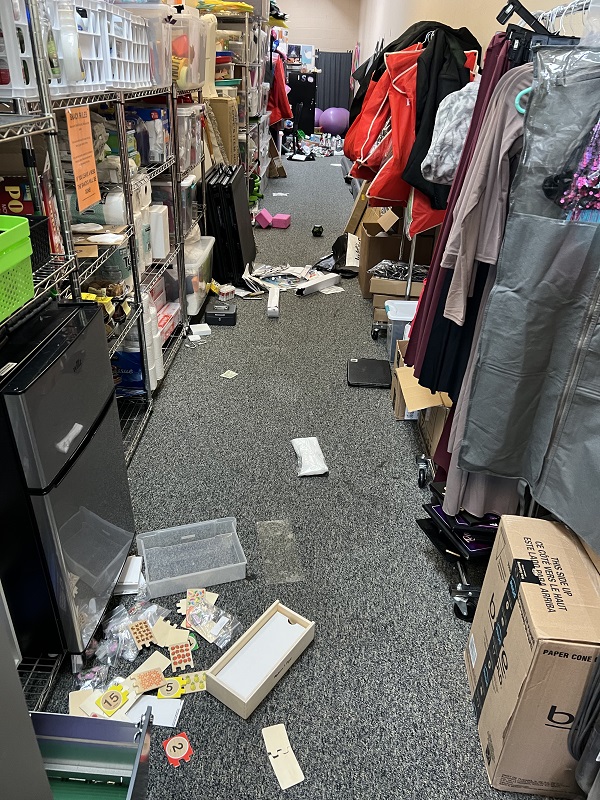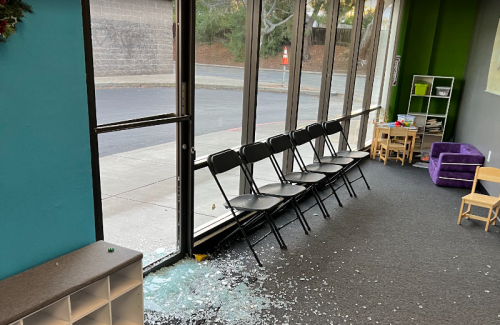 As we previously reported, the Cali Kid Corals fish & coral store on Ygnacio Valley Rd. in Concord was burglarized on Saturday morning just after 5 a.m., and now we're learning the Clayton Valley Dance Academy next to Cali Kid Coral was also burglarized around the same time.
The thief was able to get away from the dance studio with a computer, tablets, power tools, and random performance supplies. The thief completely ransacked the studio after shattering one of the front doors and breaking another window, according to the owner of Clayton Valley Dance Academy.
The dance academy has been in the Clayton Valley Shopping Center for several years and they've done so much for our community. Please support them by spreading the word about their dance studio if you get a chance, or if you have a child who's interested in dance, give them a look. They're open Monday – Friday from 3 p.m. – 9:30 p.m., and on Saturday from 9 a.m. – 2 p.m. Visit their website by clicking here.
Anyone with information on the burglary should call the Concord Police Department or Clayton Valley Dance Academy at 925-524-0180.
RELATED STORY: Thief Steals Cash, Aquarium Lights During Morning Burglary At Cali Kid Corals On Ygnacio Valley Rd. In Concord