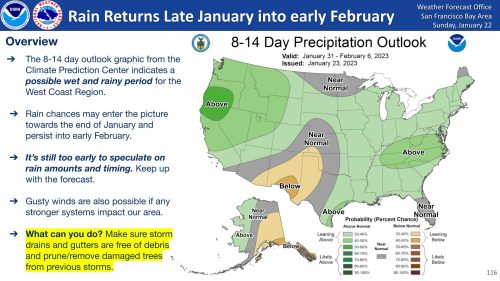 Well, we do still have two months of winter left.
A wet and rainy period may return to the West Coast later this weekend and into early February, according to the National Weather Service.
There's a possibility of rain this coming Sunday the 29th, then again from February 2 – February 6.
While it's too early to speculate on amounts, the Weather Service says now's a good time to make sure storm drains and gutters are free of debris.