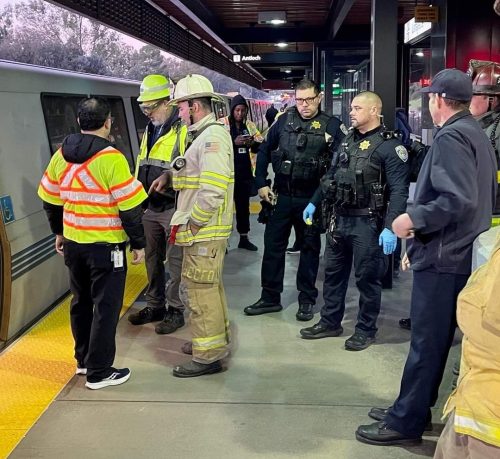 BART's Lafayette station remains closed Tuesday morning after the death of someone who entered the trackway intentionally, a spokesperson for the transit agency said.
BART issued an alert shortly before 6:30 a.m. about the station closure. BART spokesperson Cheryl Stalter said a possible collision occurred after the person went onto the tracks.
The Contra Costa County coroner's office is responding to the station, and operations are now considered "recovery not rescue" as of 7:20 a.m., Stalter said.
Trains are single-tracking through the station without stopping during the closure and County Connection buses are also taking people between the Lafayette and Orinda stations, according to BART. Riders should expect major delays during the morning commute.