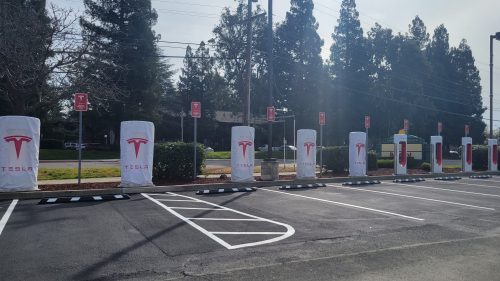 As we previously reported, 12 Tesla charging stations were installed in the Citrus Plaza shopping center on Oak Grove Rd. (just north of Ygnacio) in Walnut Creek.
The shopping center was home to Nob Hill Foods before they closed early last year.
The charging stations are along the Citrus Ave. part of the center, closer to the old Nob Hill.
The old Nob Hill Foods building, which is about 38,000-square-feet, is still for lease.