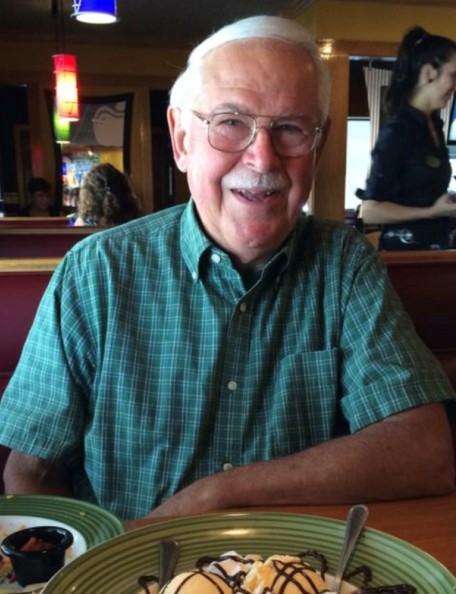 Obituary – Douglas "Dallas" Leonard – 1938 – 2023 (Walnut Creek)
Douglas Dale "Dallas" Leonard passed away on May 13, 2023 at the age of 84. His battle with cancer in the last decade showed his courage in facing life challenges with a smile. Despite the pain, Dallas was a hero and stayed strong until the end.
Doug was born on September 12, 1938 in Yosemite National Park to Eldridge and Anita Leonard. He grew up with his brother, Roger, and sister, Margaret. He attended Pleasant Hill High School and graduated in '56. Dallas then completed some college courses before being drafted in October 1961. Two of his closest friends enlisted to follow him into duty. They trained at Fort Ord Monterey, CA and Fort Sill, Oklahoma. After training, Dallas served his country in the US Army as a Forward Observer in Germany.
After his time of active duty, Dallas came back to the Bay Area and started working for Diablo Lincoln Mercury-formerly known as Jefferson Motors. Dallas always loved working with cars. He retired some 40+ years later in the same line of work, but continued to work on cars in his free time, like his 1939 Chevy sedan.
Dallas met Shari Kelsch at a Carnation in Pleasant Hill and it was love at first sight. They married on August 30, 1959 and celebrated an inspiring 63 years together. Together they raised three beautiful children: Todd (Glenda), Mark (Amanda), and Erikka (Kurt). Nothing made Dallas happier than spending time with his family. Family dinners were a must and friends were always welcome to join the circle around the table. Barbecues were a frequent activity and with the music loud, Doug would dance the night away with anyone willing to join him.
Other activities that Dallas loved with family included camping, fishing, and hunting in stunning places throughout California, Wildhorse Reservoir in Nevada and hunting in Idaho, Wyoming and parts of Colorado.
Dallas will be remembered for his infectious smile, humble nature, dedication to his family, and the kind way in which he regarded everyone. He was exceptionally generous and a wonderful provider. A faithful husband, a loving father and grandfather to Kyle, Lacey, Jack, Matthew, Dale and Aubrey. He extended his patience and courtesy not just to his family and friends, but to everyone who crossed his path.
Doug's friends and family will be coming together once more on September 10, 2023 at his home in Walnut Creek to celebrate his life.