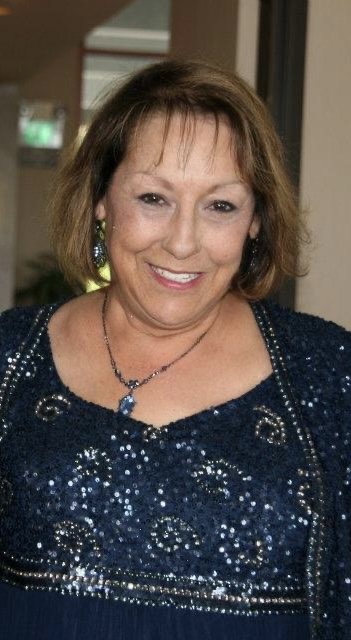 Obituary – Deborah (Jawad) McCarver – 1949-2023 (Clayton, Walnut Creek, Las Vegas)
Deborah (Jawad) McCarver passed away peacefully Sunday Sunday June 18, 2023 after a long illness, surrounded by her loving children.
She was born in 1949, the third of five children of John and Anita Jawad, the owners of John Jawad's Pioneer Inn, the renowned Clayton steakhouse. She attended schools in Walnut Creek and Pleasant Hill, graduating from Pleasant Hill High School class of 1967.
After graduation she became a flight attendant for United Airlines, which was a job that she loved so very much and talked about all the time and had such fond memories of. After years of working at various hotels as a desk manager, she went to work as the hostess and manager of the Pioneer Inn with her father, a job that she held until the restaurant's closing in 1991.
With the job she was able to make lifelong friends, she was able to bring all 4 of her children to work when they were babies and she also met her husband Mike Klein through this job.
After the closing of the Pioneer Inn her career switched over to the banking industry and spent 20+ years within various positions at Wells Fargo, finally retiring in 2011.
Deborah was preceded in death by her husband Michael (Mike) Klein (2015) and her father John Jawad (2011).
Deborah is survived by her: son Jared Klein of North Las Vegas, NV; son Jason Klein and his wife Kim of Fort Worth, TX; daughter Kristin Lima and her husband Carlos of Las Vegas, NV; and daughter Victoria Klein of Las Vegas, NV. Her Grandchildren Jayden Klein of North Las Vegas, NV; Kendall Klein of Fort Worth, TX; and Jordan Klein of Las Vegas.
Deborah is also survived by her siblings Skip Jawad of Concord, CA; Connie Cothran of Las Vegas, NV; Victoria Sansome of Pittsburg, CA; and Shelli Daviess of Antioch, CA. She is also survived by many other family members and friends.