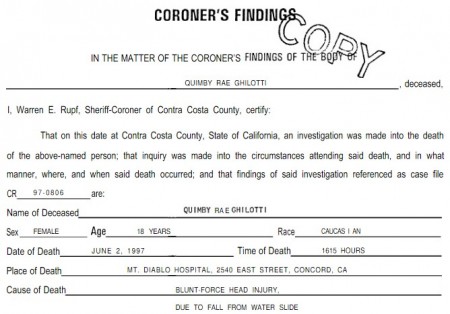 25-years-ago this month, one person died and over 30 were seriously injured after a waterslide collapsed at Waterworld in Concord on June 2, 1997.
The slide ripped apart after several students on a field trip from Napa High School attempted to pack the attraction to see how many kids could slide down at once.
18-year-old Napa High student Quimby Ghilotti died about 45-minutes after falling 40-feet. The cause of death was blunt force head injury, according to the Contra Costa County Coroner's report.
QUESTION: Were you at Waterworld during the tragedy? If so, tell us what you experienced that day.