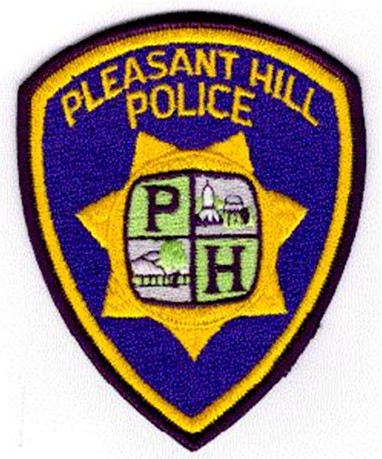 The following update on the incident at Nordstrom Rack, which was first reported on Claycord.com, is from the Pleasant Hill Police Dept.:
On September 27, 2022, at around 6:06 p.m., the Pleasant Hill Police Department was notified that the Contra Costa Sheriff's Office was involved in a vehicle pursuit of a wanted rape and domestic violence suspect fleeing in a stolen vehicle.
That pursuit ended in the City of Pleasant Hill, in the north parking lot of the Sunvalley Shopping Center. At the conclusion of the vehicle pursuit, the suspect exited the stolen vehicle and fled into Nordstrom Rack.
The store was occupied by patrons and employees when the suspect entered the business. The store was surrounded by law enforcement, and customers and staff were evacuated to safety without incident. The adjoining business, Safeway, was also evacuated to ensure the safety of customers and employees.
The suspect was believed to be hiding inside Nordstrom Rack. Officers made multiple attempts to call the suspect out of the store. The interior of the building was searched when no response was received. The suspect was known to be armed and dangerous. It was believed he had barricaded himself in the attic of the building.
The Central County SWAT team was called to the scene. Members of the Crisis Negotiations Team tried multiple times to communicate with the suspect without success.
A methodical search of the business was conducted utilizing drones, a K-9, a robot, and SWAT team members.
After an exhaustive search of the building, the suspect was not located.
It is believed he changed clothing and exited at some point in the initial moments of this incident, prior to the SWAT team arrival.
The suspect is still wanted for rape, domestic violence and felony reckless evasion. He has been identified as 26-year-old Concord resident Joseph Alan Ramos.
UPDATE FROM PHPD (SUSPECT ARRESTED):
The suspect has been arrested at Nordstrom Rack.
Today, after the Central County SWAT team had left the scene, Nordstrom Rack loss prevention agents elected to keep the store closed to the public.
The Pleasant Hill Police Department left an undercover detective at the scene to monitor the business in case Ramos had somehow eluded detection during the hours-long search of the building. At approximately 11:45 a.m.,
Ramos lowered himself from the ceiling and fled through the back door of the business. He was quickly tackled by Nordstrom Rack loss prevention agents and taken into custody by Pleasant Hill Police personnel without further incident. The Pleasant Hill Police Department recognizes and thanks the courageous Nordstrom Rack employees for their quick actions and assistance in taking this dangerous individual into custody.
The Pittsburg Police Department holds the original arrest warrant for Ramos and will assume custody of him, as well as, any additional investigation related to the original charges.