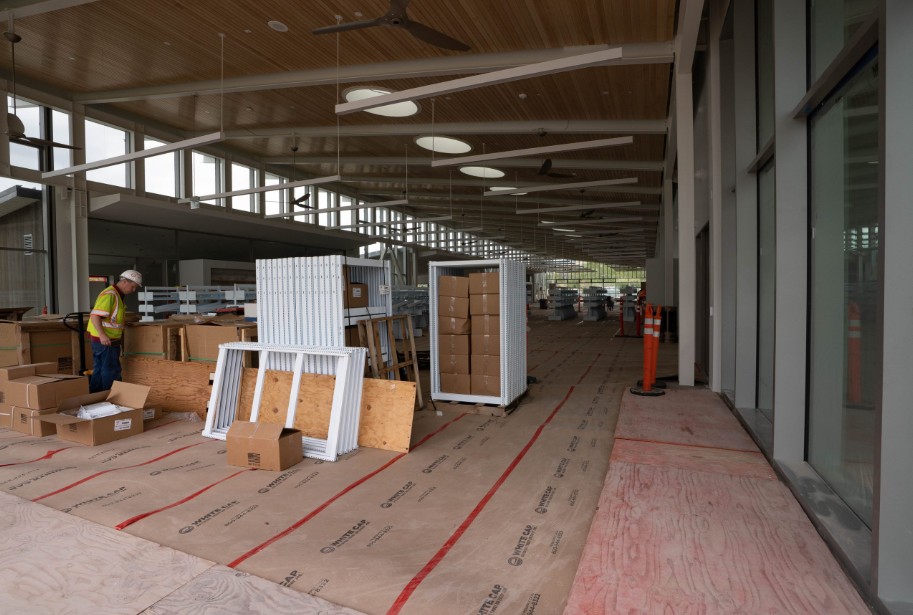 By Tony Hicks – On New Year's Day, the Washington Post editorial board kicked off 2022 with an editorial titled "The golden age of public libraries dawns again."
The piece praised the new public "breathtakingly beautiful" libraries built around the world the past few years as examples of what "great community spaces can and should be." It said some are being called "cultural masterpieces."
From Manhattan to Fayetteville, Arkansas, a new library revolution was lauded for not only encouraging literacy and the furthering of knowledge — in a new age derided by many as being one of instant gratification and a de-emphasizing of science and "facts" — but doing so elegantly with great public buy-in.
Two decades ago, there were many of us who lamented what we believed was the death of the libraries we loved so much as children, brought about by the internet. Simultaneously and ironically, we also questioned certain local communities spending millions on libraries, when the next generation clearly only cared about Googling their information and playing video games.
I … I mean, we are so glad to be proved wrong.
I say this as Pleasant Hill prepares to open its new public library that already resembles what the Washington Post described.
My daughter goes to Pleasant Hill Middle School next to the almost-finished library, at the corner of Oak Park Boulevard and Monticello Avenue. I've watched the site evolve from a giant, forgotten, sometimes muddy field into what will likely be the center of the community, as well as the flagship central library of the county library system.
The old library was across the street. When I say "old" I mean I went there as a kid. It closed in 2020, after more than 50 years.
The $24 million, publicly funded (Measure K in 2016) project is being bult on five acres donated by Contra Costa County. It's supposed to open in June (though Pleasant Hill's community relations manager Geoff Gillette smartly told me "this summer").
Looking at the list of amenities, it's difficult not to get a little excited about the 25,000 square feet of library on the way.
It will be big and spacious, with lots of natural light. There will be an activity yard for kids with play sculptures and a magnetic play wall, a "messy maker" space designed to keep sound in and a "retreat" room, keeping sound out.
There will be an early literacy area for youngsters and their parents, a Friends of the Pleasant Hill Library store to buy books and merchandise, study rooms and an outdoor "hangout" area for kids.
That last part is important. I had two other daughters attend Pleasant Hill Middle School, and the old library overflowed with middle schoolers 10 minutes after school let out every day.
The new library will have a tech zone space, with a kiosk dedicated to checking out laptops and a dedicated area for printing. The east side of the building will feature big windows with views of Grayson Creek and a path near the Contra Costa Canal Trail.
The library will be powered by state-of-the-art Tesla solar panels as a Net Zero Energy building, meaning it won't produce more greenhouse gases than it takes from the environment. Under the main floor will be hundreds of feet of piping for hot and cool water to help regulate indoor temperature, as well as skylights overhead that can stay open on hot summer nights to make sure the place isn't too stuffy the next morning.
Best of all, it will be a magnet for the community, especially its children. Pleasant Hill Mayor Michael G. Harris is already a big fan.
"The entire Pleasant Hill community is excited about the grand opening of our new state-of-the-art library," Harris said. "It has areas and amenities for people of all ages, including a wonderful children's activity yard. For us, this is a dream come true."
That sounds pretty golden.