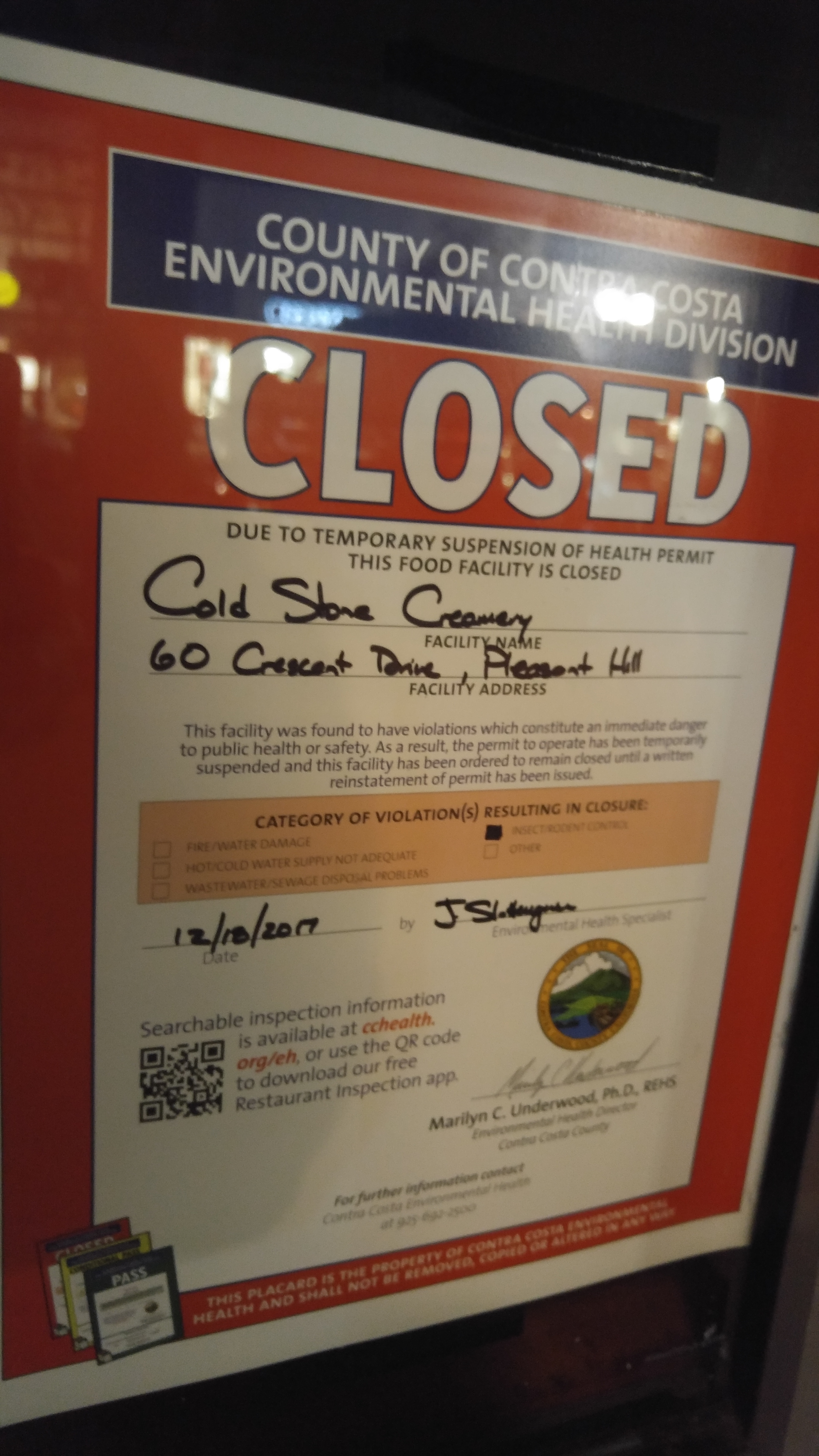 Cold Stone Creamery in Pleasant Hill's Crescent Plaza was closed this week due to a cockroach infestation, according to the Contra Costa County Environmental Health Department.
They were inspected and closed on Monday, then reinspected on Tuesday when they received another major violation for 'no insects, rodents, birds or animals present'.

It's unknown when they'll reopen.
RELATED STORIES: