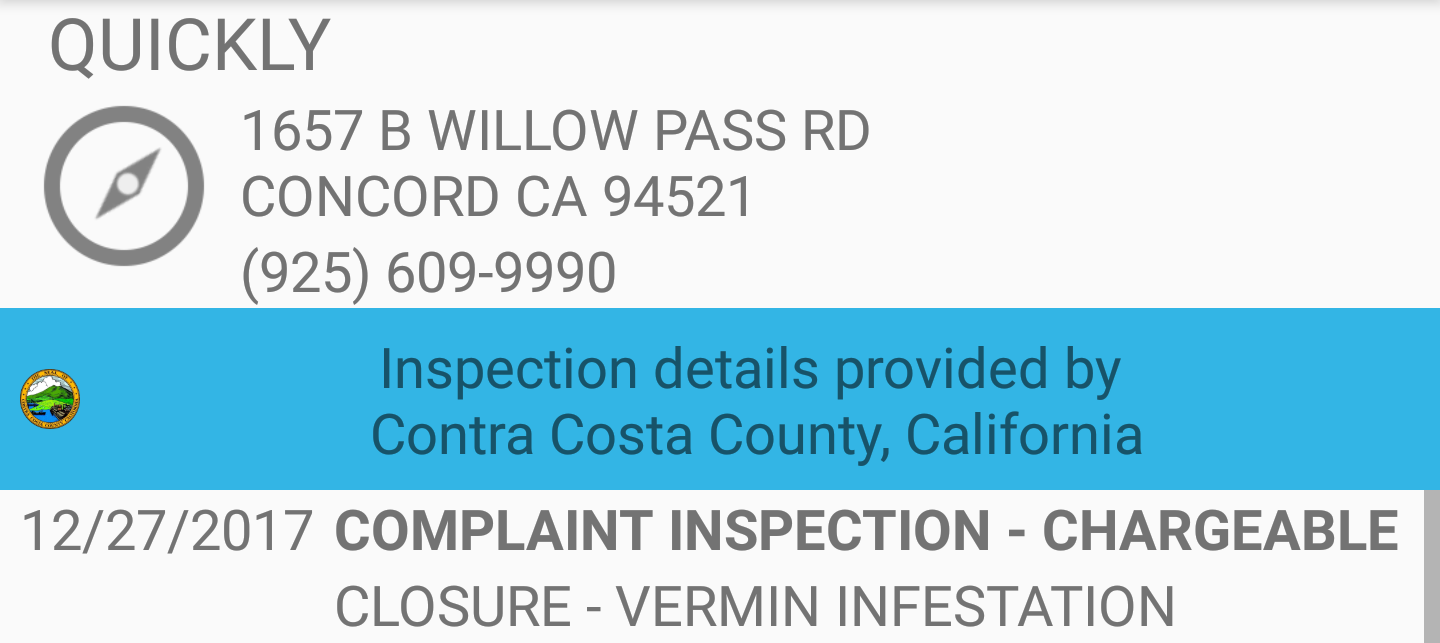 Quickly, the Asian Fusion-style cafe located in Concord's Park & Shop center on Willow Pass Rd., was shut down by the Contra Costa County Health Department this week due to a vermin infestation.
This is the second time in the past two months the health department has closed the restaurant due to cockroaches.
Other violations include:
Minor violation – Floors, walls and ceiling: built, maintained and clean
Minor violation – Premises; personal/cleaning items; vermin proofing
MAJOR violation – No insects, rodents, birds or animals present
Minor violation – Food separated and protected
Minor violation – Toxic substances properly identified, stored and used
Minor violation – Equipment/utensils-approved; installed; clean; good repair; capacity (e.g. sinks, CO2tanks, etc)
It's unknown when they'll reopen.
RELATED STORIES: