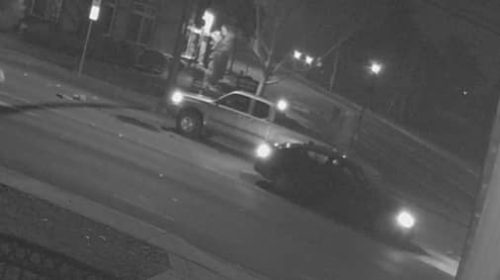 The Concord Police Department Traffic Bureau is currently investigating a hit-and-run collision that occurred at the intersection of Concord Blvd. and Farm Bureau Rd. on Wednesday 12/21/2022 at 10:25 p.m.
A bicyclist traveling on Farm Bureau Rd. was struck by a vehicle traveling on Concord Blvd. After the collision, the driver fled in the truck eastbound on Concord Blvd.
The bicyclist, a 57-year-old male Concord resident, was transported to John Muir Hospital, Walnut Creek. The suspect vehicle was seen in downtown area minutes prior to the collision.
Video Footage was recovered and the suspect vehicle was described as a silver/gray 2000-2006 Toyota Tundra extended cab. The vehicle should have minor damage to the front. Attached photo is an actual photo of the suspect vehicle.
Anyone with information regarding this case, please contact Officer Katan Nanthasiri with CPD's Traffic Bureau at 925-671-5096.