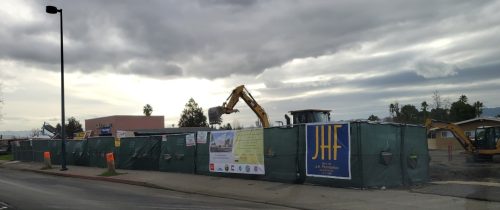 If you're wondering what's happening across the street from the Concord Police Department, we've got your answer.
The construction project, known as the "Rick Judd Commons" is located at 1315 Galindo Street, and will provide 62 new affordable apartments for small families and individuals.
One-, two- and three-bedroom units will be available in this development for individuals and families earning between 30 – 60% of the area median income. 13 units will also be set aside for formerly homeless households with disabilities, according to Resources for Community Development (RCD).
The new affordable housing community is named after Rick Judd, a long-standing member of RCD's Board of Directors from 2004 until his passing in 2021.
The property, according to RCD, will include a large, outdoor terrace, multipurpose community room with full kitchen, indoor bicycle storage area, on-site property management, and supportive services programming.
Here's what the site used to look like (below):