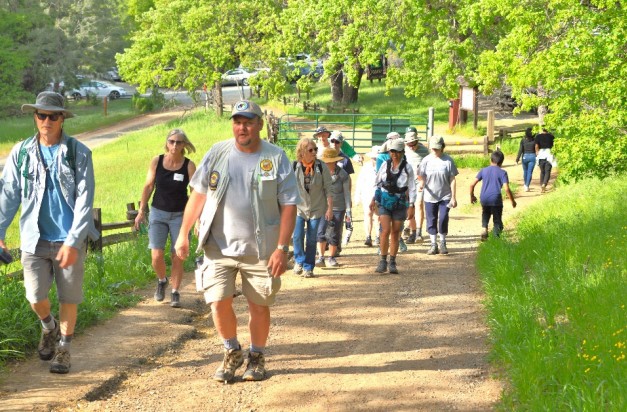 The Mount Diablo Interpretive Association kicked off a new fundraising phase of their campaign to build a new Education Center on Mitchell Canyon Road in Mount Diablo State Park.
Their goal is to raise $1-million by the end of 2023 toward the ultimate goal of $3 million.
The donor challenge to provide one-for-one matching up to $80,000 expires on July 31. This provides an opportunity for donors to double their donation during this period.
The planned 1,500 square foot education facility, adjoined by an outdoor plaza, will open up opportunities for teaching and learning for area schools as well as providing in-depth interpretive displays to all visitors on the natural and cultural world of this 22,000 acre "island in the sky" State Park.
Donation information is available at MDIA.org or contact Mike Brandy, MCEC4me@gmail.com