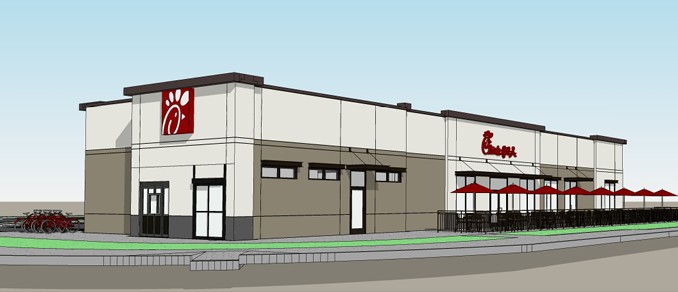 Chick-fil-A is looking to build a second restaurant in Walnut Creek.
The company recently submitted plans to the City of Walnut Creek for a restaurant in the Citrus Plaza shopping center on Oak Grove Rd., near Ygnacio Valley Rd.
The proposed 5,240-square-foot restaurant would replace the existing 8,276-square-foot Bank of America building.
The restaurant will offer dine-in and take-out services only. No drive-thru window is proposed at this location.
The project also includes modifications to the site layout, new landscaping and building signage.
The plans still have to be approved by the city, which could take several months.