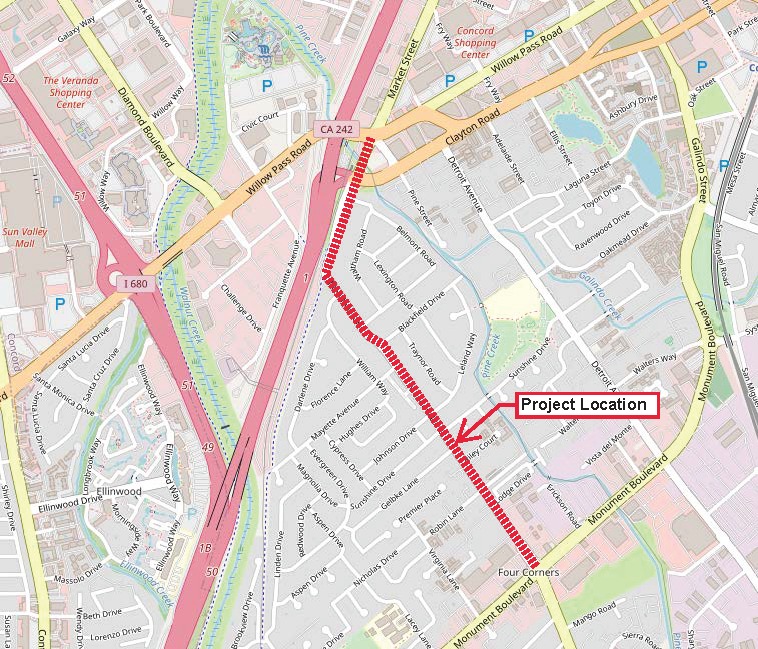 The City of Concord Meadow Lane/Market Street Paving Project was authorized to begin construction this week.
The project will involve pavement rehabilitation on Meadow Lane from Monument Boulevard to Market Street, and on Market Street from Meadow Lane to Willow Pass Road.
Work will also include conduit/fiber installation, curb ramp upgrades, rectangular rapid-flashing beacon (RRFB) installations, speed radar installations, traffic striping and marking updates, and traffic signal equipment upgrades at various intersections.
The project is anticipated to be complete by October 2023, weather permitting.