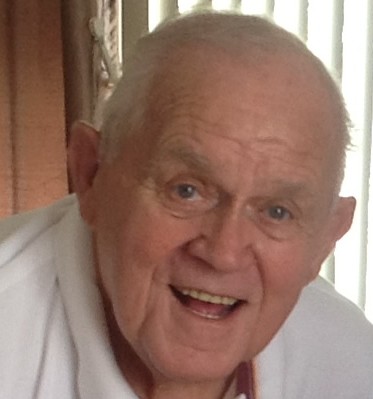 Obituary – Duane "Chuck" Hood – 1930 – 2023 (Pittsburg)
Duane "Chuck" Hood, born on March 14, 1930, passed away on May 20, 2023. He was 93 years old. Born and raised in Alameda California. He was preceded in death by his parents, Clarence and Emma Hood, and by his sister, Norma Arnerich.
He leaves behind a loving wife Dorothy of 71 years; daughters Vicki Denny (Jeffrey), Donna Ainsworth (Jim), and son Gary Hood (Linda). Beloved grandfather of 9 grandchildren and 12 great-grandchildren, and many loving friends.
Served in the U.S. Air Force. Worked for Volkswagon for 10 years and was thrilled to visit their main headquarters in Germany. Business owner of Maddux Signs for 25 years. Loved bowling, bocce ball, outdoors (especially Yosemite), camping, and traveling. When visiting Hawaii, he always looked forward to a Hawaiian Shaved Ice Snow Cone. Chuck was a member of the Pittsburg Elks Lodge #1474 from 1987 to 1999.
Chuck loved supporting his favorite teams, Raiders and A's, but his greatest joy was cheering on his children and grandchildren while they participated in the many sports they enjoyed playing. You always knew when he was at the game. Coached and umpired in Concord National Little League. He was well known for his famous "Strike Three, You're Out" call while umpiring behind home plate. Co-founded the Mt. Diablo High School Boosters Club in 1970 promoting positive sports programs on and off the field. He was the best dad anyone could ask for and will be missed.
Services will be held on Friday, June 16, 2023, at 12:30 (sharp) at Sacramento Valley National Cemetery at 5810 Midway Road, Dixon California. Instead of flowers, the family kindly requests donations be made to Veterans of Foreign Wars (https://www.vfw.org/) (VFW) in memory of Duane "Chuck" Hood.