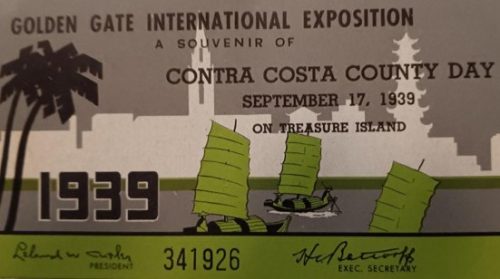 Thanks to "The Black Knight" for this great piece of history.
Here's what "The Black Knight" said about the item.
"I came across this ticket to the 1939 Golden Gate International Exposition while going through some things that belonged to my great-grandparents, who were lifelong residents of Concord, born here in 1895. I thought that you may like to post these photos in the Claycord Online Museum. Thank you for your consideration."
This is great, thanks again TBK!