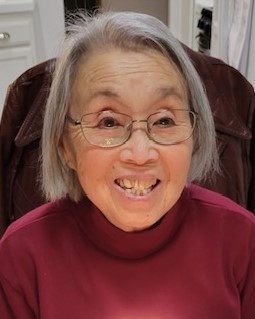 Emi Ojima, 95, of Concord, CA (formerly of Woodland, CA), was born on January 13th, 1928 in Sacramento, CA and passed away on September 21st, 2023. Emi was a beloved wife, mother, sister, daughter, grandmother and great-grandmother. Emi is survived by her 3 children: Jean (husband George Hickock), Pamela (husband Mike Brito), Roy (wife Paula Ojima), 10 grandchildren, and 19 great-grandchildren.
Emi had a passion for gardening and enjoyed watching the 49ers and game shows. She also had a penchant for travel and occasional trips to the casino. She cherished family time and often shared stories from her life as a young girl in Japan.
Emi was preceded in death by her husband of 65 years, Shizuo "Sam" Ojima and her sister Shizuko Yokota.
A private service will be held by the family to celebrate Emi's life. The family asks that in lieu of flowers, donations be made to Hospice East Bay – hospiceeastbay.org
Emi will be dearly missed by all who met her. May she rest in peace.