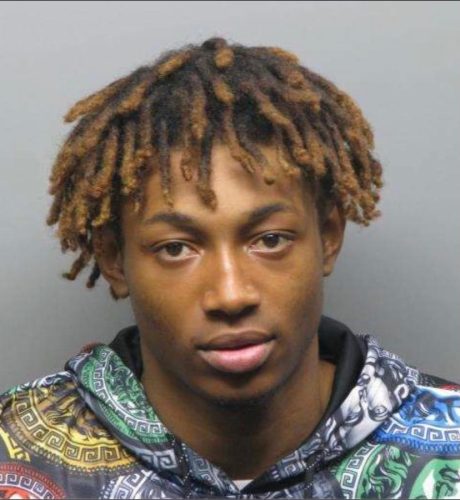 A 20-year-old Hayward man has been charged by the Contra Costa District Attorney's Office with a three-count felony complaint for attacking a restaurant employee in Antioch who was defending an individual with disabilities, according to the Contra Costa County District Attorney's Office.
The following is from the District Attorney's Office:
The attack happened on November 12 at The Habit Burger Grill on Mahogany Way in Antioch. The victim, 19-year-old Bianca Palomera, was trying to protect a relative of another co-worker from being bullied by Isaac White-Carter.
While Palomera was attempting to defuse the situation, White-Carter punched Palomera several times in the face. The force of the blows caused an irreparable injury to her eye. She was taken to a local hospital where doctors attempted to save her eye, but the damage was too severe.
After an investigation by Antioch Police, members of the United States Marshals Service located and arrested White-Carter in Hayward on December 5 and turned him over to Antioch authorities — who booked him into the Martinez Detention Facility. His bail amount is $215,000.
Contra Costa Deputy District Attorney Jason Peck said the charge of mayhem [PC203] White-Carter faces could be misunderstood by the public. "For many people, mayhem generally means chaos. However, legally, it means a person who maliciously deprives, disables, disfigures, or renders useless a part of another person's body."
In addition to the charge of mayhem, White-Carter faces charges of assault likely to produce great bodily injury with a special allegation [PC245(a)(4) and PC12022.7(a)] as well as criminal threats [PC422(a)].
If convicted by a jury, White-Carter could face a maximum sentence of almost 11 years in state prison. His arraignment is set for December 8 at 1:30 pm in Martinez.