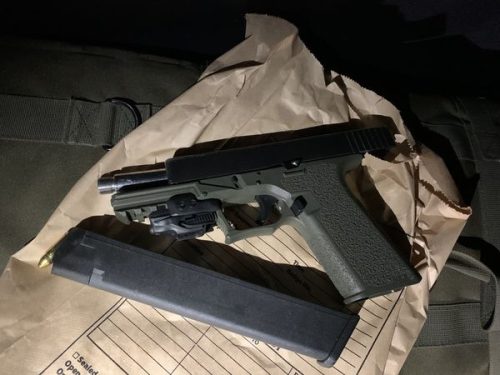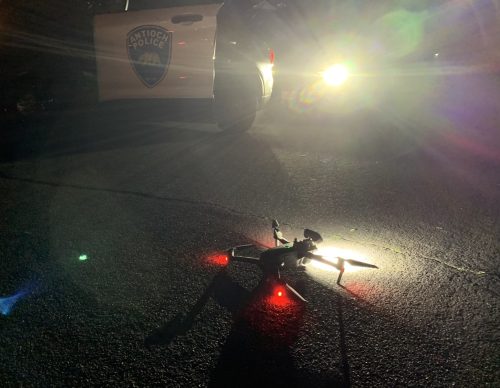 Antioch Police used a drone to find an armed, fleeing suspect on Jan.3.
Officers were dispatched to Oakley Road in Antioch regarding a suspicious vehicle, and when officers arrived, they observed the pictured firearm in the vehicle.
The vehicle's sole occupant then ran from the vehicle when officers attempted to make contact.
Officers immediately deployed their drone and located the suspect hiding nearby.
The suspect, who was not identified by police, was taken into custody safely and was arrested for weapons violations and trying to evade arrest.