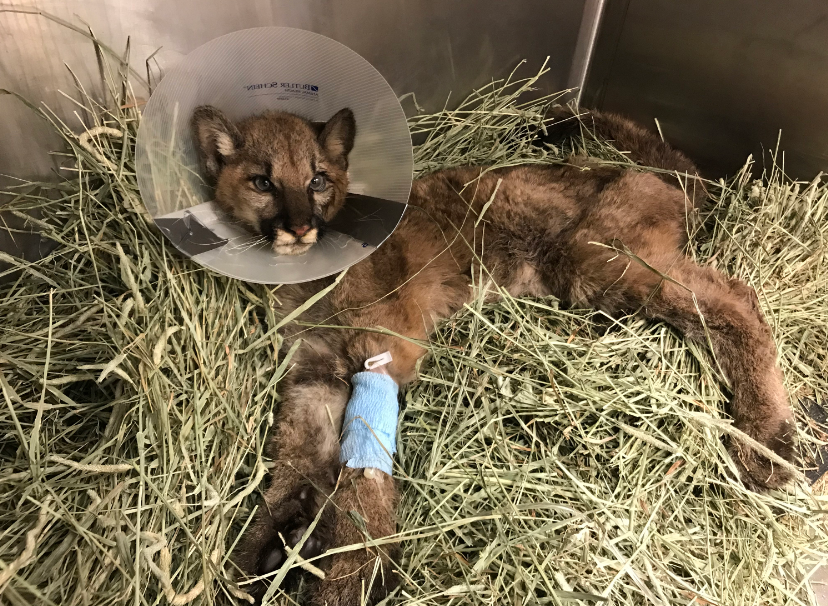 The Oakland Zoo wrote on Twitter Wednesday afternoon that orphaned mountain lion cub Hazel, who came to the zoo from Soquel on Sunday, is eating on her own and improving.
She's currently eating "small amounts" five times a day, the zoo said.
"She still has her IV in, but that could come out soon," the zoo tweeted. "She's not in the clear yet but eating on her own is a big step in the right direction."
Hazel, who is four to five months old, came from the same general vicinity as Holly, a cub found abandoned last month in Santa Cruz and brought to the zoo's veterinary hospital.
On Monday, the zoo said Hazel was found severely emaciated in Soquel, near Santa Cruz. She only weighed 12 pounds at the time and was suffering from severe anemia and hypoglycemia.
The cat was found by a local resident, who called the Native Animal Rescue animal shelter. They contacted the California Department of Fish and Wildlife (CDFW), which determined Hazel's mother was nowhere to be found. CDFW brought Hazel to Oakland Sunday night.
Holly was considered critically ill when brought in Dec. 19, prompting hospital staff to treat her with fluids, vitamins, anti-nausea medication, and anti-parasitic medication. Zoo officials said she has made remarkable progress since.
Holly won't be released back into the wild and the zoo will find her a permanent home at an Association of Zoos and Aquariums-accredited zoo or sanctuary.
The CDFW said mountain lions can have kittens year-round, and it's not uncommon to find cubs needing help during winter months.