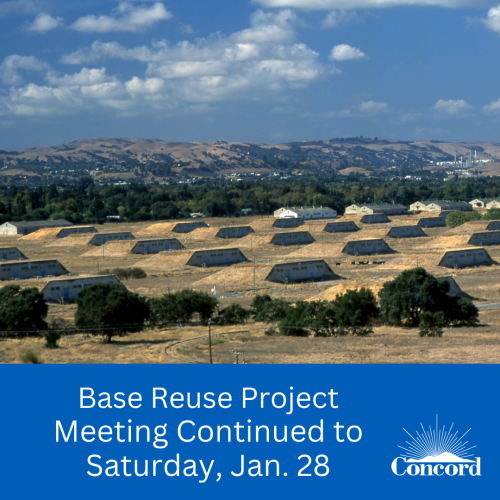 On Jan. 7, 2023, the Concord City Council held a special meeting to consider the proposed Term Sheet for the Base Reuse Project at the Former Concord Naval Weapons Station.
Following nearly eight hours of presentations, questions of staff and the developer, and public comment (which was completed), Council continued its discussion to Saturday, Jan. 28 at 9 a.m., when they will vote on how to move forward.
Below are the PowerPoint presentations from the Jan. 7 meeting and a link to watch the meeting video:
The Jan. 28 meeting will be held in person at the City Council Chamber, 1950 Parkside Drive, and can be viewed through Zoom as well as on Concord TV (Astound/Wave 1026, Comcast 28, AT&T U-verse 99) or streamed online through the City's website.