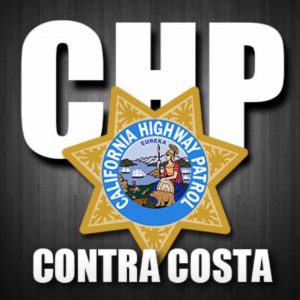 The following is from the CHP – Contra Costa:
This morning at around 9:42 a.m., CHP Contra Costa was advised of a two vehicle crash on SR-4 (Marsh Creek Road) at Hoffman Lane in Brentwood.
A silver Nissan Sentra, with one occupant, was traveling northbound on Hoffman Lane and a Tractor Trailer combination, with one occupant, was traveling eastbound on SR-4.
It appears the driver of the Nissan entered the intersection directly in front of the Tractor Trailer causing the Tractor Trailer to collide into the left side of the Nissan.
The driver of the Nissan was transported to the hospital where he succumbed to his injuries and was pronounced deceased. The driver of the Tractor Trailer was not injured.
This crash is still under investigation.
If anyone witnessed it or the events leading up to it, please contact CHP Contra Costa in Martinez, (925) 646-4980.