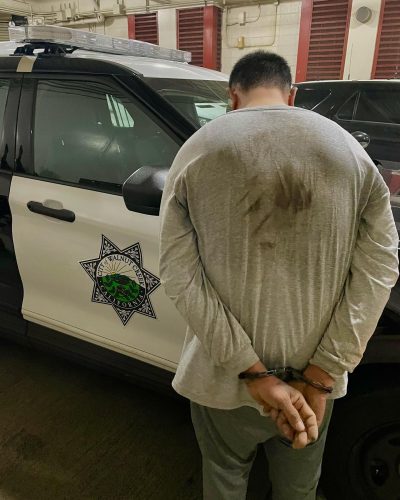 The following is from the Walnut Creek Police Dept.:
This evening, Walnut Creek Police responded to the 3600 block of Perada Dr. on the report of a residential burglary in progress.
The victim came home to find a person unknown to her inside of her residence. The suspect ran out of the house carrying some of the victim's property.
Eventually, the victim lost sight of the suspect and returned home to speak with an officer.
Meanwhile, additional police units, with assistance from officers with the Concord Police Department, conducted an extensive area check for the suspect.
A Walnut Creek Police Detective located a person matching the suspect description.
This person, a 35 year old male resident of Pittsburg, was determined to be responsible for the burglary.
He was subsequently arrested on a burglary charge and an outstanding warrant, and was booked into the Martinez Detention Facility on these charges.
Great teamwork between neighboring agencies to keep our community safe.