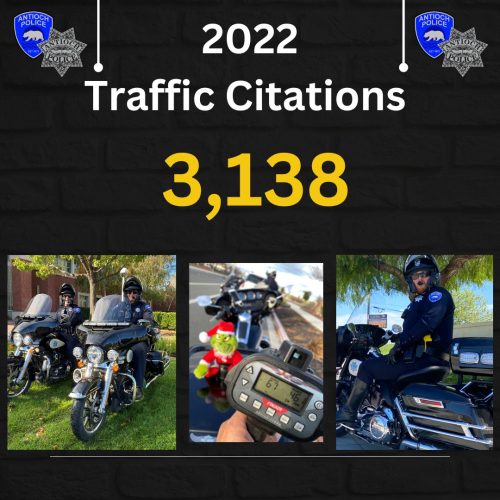 Antioch Police issued 3,138 traffic citations in 2022.
"We understand people choose not to obey traffic signs, traffic lights, and speed limits, but we want you to know we listen to your concerns and our officers have worked hard to address these concerns," the department said.
"These citations were issued by officers in our Traffic Enforcement Unit and Patrol Officers. This number does not reflect when officers pull over a car and arrest the driver or do not issue a citation. We will continue to address your concerns and hold people accountable when they choose not to follow the traffic laws," according to the department.