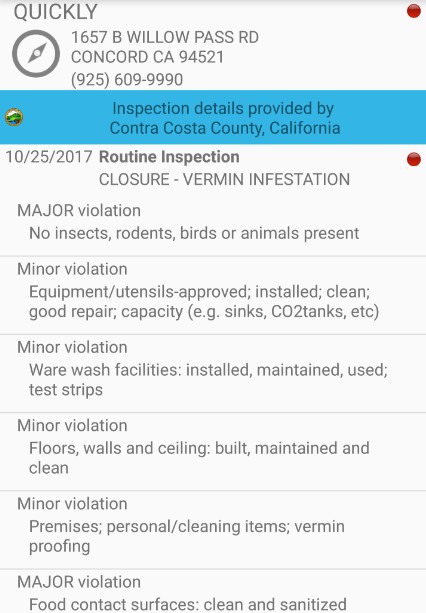 Quickly, the Asian Fusion-style cafe located in Concord's Park & Shop center on Willow Pass Rd., was shut down by the Contra Costa County Health Department this week due to a vermin infestation.
The restaurant was closed on Wednesday after an infestation of cockroaches was found by health inspectors.
Other violations during the inspection include a major violation for clean and sanitized food contact surfaces, and several minor violations for cleanliness related issues.