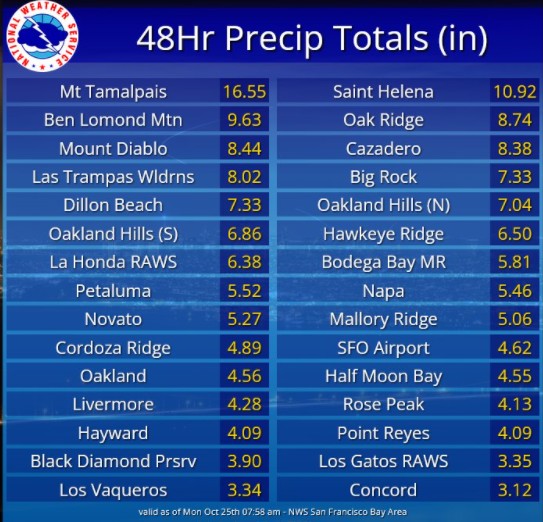 The National Weather Service has released 48 hour precipitation totals for the Bay Area.
Locally, they claim Concord received just over 3 inches of rain, and Mt. Diablo received over 8 inches of rain.
Several of our weather watchers with rain gauges in the area say Concord received much more – closer to 6 inches of rain within the 48 hour period.
Do you have a rain gauge?
If so, what city do you live in, and how much rain did you get?