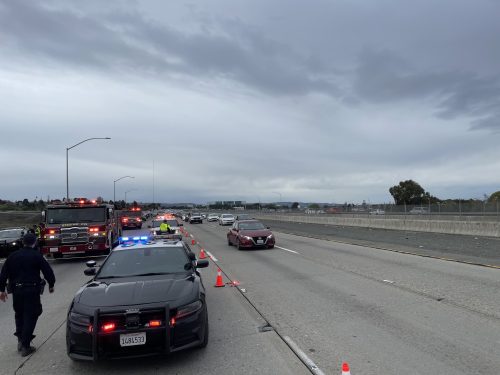 Avoid eastbound hwy.4 at Port Chicago Highway in Concord.
ConFire is working an incident with CHP. Expect delays, only two lanes are currently open.
We heard this might have to do with missing 19-year-old man Damond Lazenby. He's been missing since Jan.1. His vehicle was found abandoned on Port Chicago Hwy., but he hasn't been heard from since.
A large crowd has gathered at the scene.
CHP is listing this as a crime scene.