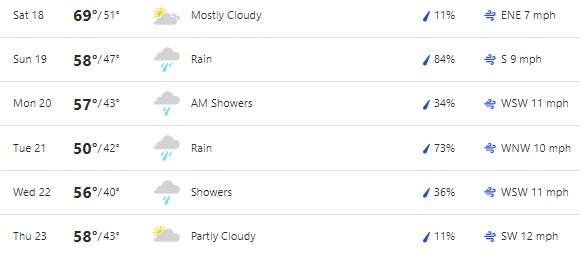 Don't put those umbrellas away, yet.
Rain is expected to return to Contra Costa County on Sunday morning, and last until at least Wednesday evening, according to the National Weather Service.
We'll get a few days of sunshine before rain comes back around the 27th of March, according to the forecast.
Who's ready for Spring?