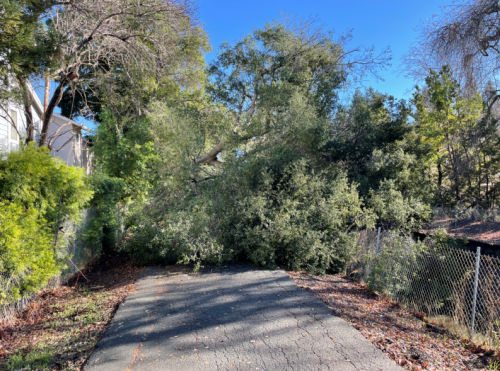 Thanks to Owen for passing along this picture from the canal trail in Walnut Creek.
As always, if you're out and about during the upcoming storm, please use caution. The ground has already been saturated and some trees are very unstable. With the upcoming wind and rain, there's a good change we'll see more trees topple over.
Thanks again to Owen for the photo.