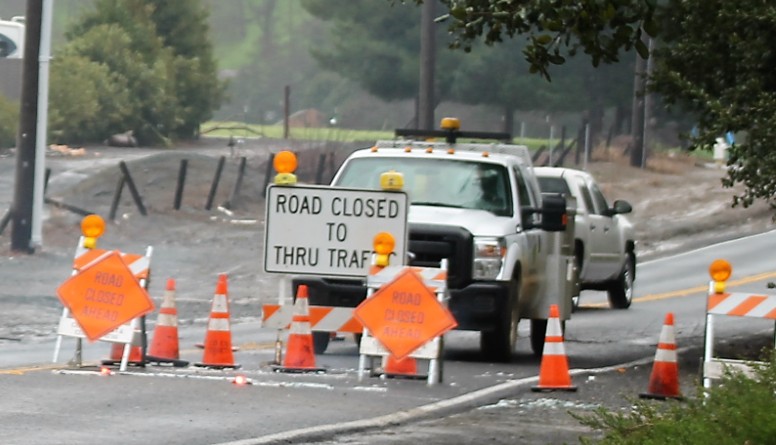 Contra Costa County updated its list of storm-related road closures Tuesday morning.
Marsh Creek Road is closed between Deer Valley Road and Morgan Territory Road due to continued rock and mudslides. Only residents are allowed in the area, and other people should take alternate routes to avoid the area.
Morgan Territory Road is closed between 5477-5649 Morgan Territory Road due to mudslides. Only residents are allowed in the area.
Deer Valley Road is closed to all traffic in both directions between Briones Valley Road and Marsh Creek Road due to a sinkhole. Highland Road is closed between Collier Canyon and Carneal roads due to rock and mudslides. Only local traffic is allowed through the area as crews work to clear the road.
County officials ask people to never attempt to cross flooded roads, either by driving, riding or walking. If the power is out, treat all traffic signals like stop signs.
Contra Costa County sandbag locations can be found at http://www.cccounty.us/sandbags. Public works maintenance crews are assessing all county sandbag stations and will replenish sand and sandbags in anticipation of future storm events. Sand and sandbags are free, though people will need to bring their own shovels.
To report a clogged catch basin or drainage inlet, people can call the county's public works maintenance division at (925) 313-7000 during work hours. After hours, call sheriff's dispatch at (925) 646-2441.